Goodfood Review
At a time when people seem to lead busier lives than ever before and so many struggle to find enough free time to shop for ingredients, find new recipes and spend hours standing in the kitchen preparing hearty, healthy meals for their families, meal delivery kits are becoming increasingly popular. These services can save you a lot of time while allowing you to enjoy high-grade meals in the comfort of your own home, and Goodfood is one of the top brands operating in Canada today. Our Goodfood review will tell you all you need to know about this brand and what it has to offer.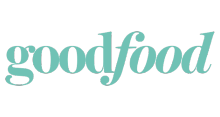 A wide range of tasty recipes
Free delivery all over Canada
Farm-fresh ingredients
A wide range of tasty recipes

Free delivery all over Canada

Farm-fresh ingredients
We receive advertising fees from the service providers we rank below.
Advertising Disclosure