Eat Clean Meal Delivery Review (2023)
Special offer:
50% Off your 1st Box + 10% Off the Next 4 Boxes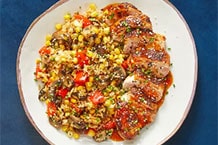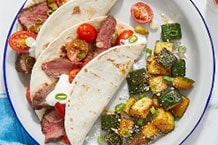 50% Off your 1st Box + 10% Off the Next 4 Boxes
VIEW PLANS
40+ weekly meal recipes including Traditional, Plant-based, Paleo, and Keto choices

Easy meal prep

Get started for as little as $8.60 per meal

No commitment- you can skip or cancel any time
Don't Have Time? Here's a Short Summary (1-Minute Read)
Convenient Meal Delivery: Eating clean can be challenging. Eat Clean delivers 100% organic meals straight to your door.
Easy Ordering: Simply choose your plan and meal choices from the website to get started with ongoing delivery.
Variety of Options: The platform offers a variety of meals in each of its four categories: Traditional, Plant-Based, Paleo, and Keto.
Flexible: You can pause, skip, or cancel delivery at any time.
Good Customer Service: The site offers and FAQ section as well as a phone number for those who have additional questions and concerns.
Today, many people are trying to eat clean healthy meals. But it's a struggle to find the items you want in the grocery store. You can spend hours poring over ingredient labels. And when you do find organic items you can trust, they tend to be more expensive than other foods.
Eat Clean provides a solution by offering meals made with organic ingredients delivered straight to your door. Just pay one low price and you will get easy to prepare dishes sent directly to your home. You can start and stop service at any time.