Tempo Meal Delivery Review (2023)
Special offer:
50% Off Your First Box + 20% Off Your Next Month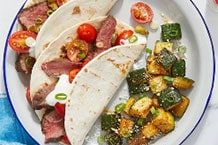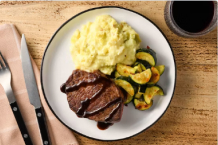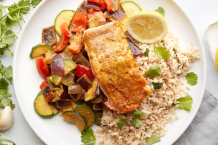 50% Off Your First Box + 20% Off Your Next Month
VIEW PLANS
50% Off Your First Box + 20% Off Your Next Month

Protein-packed, nutrient-rich meals ready in 4 minutes

Support a convenient, healthy lifestyle with less than 600 calories in each meal

12 weekly menu options
Don't Have Time? Here's a Short Summary (1-Minute Read)
Innovative Meal Solution: Tempo, from the creators of Home Chef, offers flavorful, fitness-focused meal delivery.
Healthy & Convenient: Meals are under 600 calories, protein-packed, and ready in 4 minutes, catering to busy individuals and health-conscious eaters.
Diverse Menu: Choose from 12 weekly menu options, featuring a wide range of delicious, chef-crafted dishes from various cuisines.
Meticulous Cooking Process: Tempo emphasizes ingredient quality, precise preparation, and freshness, ensuring a homemade taste without the hassle.
Taste Test & Health Benefits: Tempo's meals are a burst of flavor, with varied textures and a commitment to nutrition, including protein, vitamins, and low calories, making it suitable for weight management and overall well-being.
Welcome to Tempo, the innovative solution from the creators of Home Chef, explicitly designed for those who value both flavor and fitness. A feast for the senses and a boon for the body, Tempo delivers fresh, delectable meals right to your doorstep. These protein-packed, nutrient-rich dishes, all under 600 calories, can be ready in a mere 4 minutes. With 12 weekly menu options meticulously crafted just for you, convenience never tasted so good. Whether you're a time-strapped professional, a health-conscious individual, or simply someone who cherishes a good meal, Tempo has you covered. So let's embark on a flavorful journey, where healthy living meets culinary delight.
PROs
Protein-packed, nutrient-rich meals ready in 4 minutes

Support a convenient, healthy lifestyle with less than 600 calories in each meal

12 weekly menu options
CONS
Not ideal for people with dietary restrictions

Food is not 100% organic