Keto Cycle CA

Meal Delivery Review (2023)
Special offer:
Keto Weight Loss App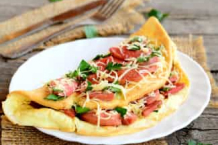 Keto Weight Loss App
VIEW PLANS
Personalized keto meal plans by professional nutritionists

Helps with weight loss

Affordable and easy to use

Helps to reduce the blood sugar

Better mood and healthier sleep
Don't Have Time? Here's a Short Summary (1-Minute Read)
Keto-oriented - As the name suggests, Keto Cycle is a 100% keto-focused app. It's full of handy services and useful information to help you follow a keto diet.
Hit your goals - Keto Cycle aims to help users reach their objectives in terms of health and weight loss by providing handy meal plans and support.
Personalized service - Unlike other apps, which offer general services, Keto Cycle customizes its services to suit your specific needs, based on various factors like your favorite foods and target weight.
Hundreds of recipes - Keto Cycle is also a gigantic recipe book for keto followers. It comes with an extensive library of recipes that are all keto-friendly, giving you countless meal plan ideas.
Enjoy keto - Keto can be a challenge at first, but Keto Cycle helps users actually have fun while following this diet. It can provide the support and help you need to make your keto diet a success.
Have you ever wondered what the right diet is for you to lose weight? You have plenty of options, but there are various considerations, such as ease of planning and how your diet program can work seamlessly with your lifestyle. 
Keto Cycle has the brightest solution for you. It will provide you with the best personalized Keto Diet Plan based on your know-how, how much time you have to prepare meals, what your food choices are, what your target weight is, and when you are most likely to achieve it. 
PROs
Quick Weight Loss Solution App

Personalized keto meal plans by professional nutritionists

Keto diet reduces blood sugar

Helps with weight loss
CONc
Customer service is sometimes slow

Only works if you want to follow a keto diet