EveryPlate – AU Meal Delivery Review (2023)
Special offer:
$180 Off, From $2.19 Per Plate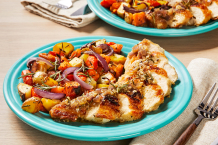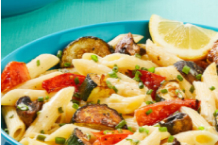 $180 Off, From $2.19 Per Plate
VIEW PLANS
Great value for money

Low amounts of waste

Family favourite recipes on the menu

EveryPlate makes cooking simple with its handy 4-step recipe cards.
Don't Have Time? Here's a Short Summary (1-Minute Read)
Budget-friendly - EveryPlate aims to be a meal delivery service that can work for people on a budget. It offers very fairly priced meals and discounts if you order in larger quantities.
Family favourites - At EveryPlate, the weekly menu always has some classic, family favourite dishes to enjoy like burgers or tacos. Even picky eaters will find something to love on this menu.
Four step recipes - EveryPlate makes cooking as simple as 1, 2, 3, 4 with its handy 4-step recipe cards. Each dish is super simple to prepare, so you don't need to be a wizard in the kitchen.
Speedy sign-up - EveryPlate also makes the sign up process quick and simple. You won't have to enter pages of information to make your account and you can arrange your first delivery in no time.
Flexible - EveryPlate doesn't have any kind of "lock-in" contract or subscription. So, whenever you want to cancel or skip a week, you're completely free to do so.
After a long day, the last thing most of us want to think about is, what's for dinner? Thankfully Australia's newest low price, big taste meal kit subscription, EveryPlate, has it covered.

PROs
Up to $180 Off!

Discount valid for new & past customers who have cancelled more than 12 months ago

Great value for money

CHOICE recommended meal kit
Cons
Relatively small menu

Missing vegan and keto options