Noom AU

Meal Delivery Review (2023)
Special offer:
Free quiz to find the best plan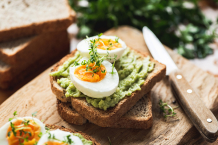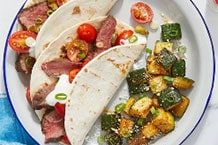 Free quiz to find the best plan
VIEW PLANS
Great Weight-loss App

Personal plans from diet specialists

Your personalized weight-loss program

Efficient box kit that saves you money
Don't Have Time? Here's a Short Summary (1-Minute Read)
A different kind of diet - Noom is a weight loss app and dietary plan based around behavioral therapy. It aims to use therapy to train users into making smarter food decisions and changing their outlook on food entirely.
Long-term improvements - The idea of Noom isn't to provide quick fixes or short-term weight loss. Instead, this app aims to help you develop long-term improvements for your diet and nutrition.
Food database - Noom has a huge food database containing tens of thousands of items. You can scan barcodes to find out about the nutritional quality of each item and choose your food accordingly.
Expert coaches - Noom provides every user with their own personal health coach. Your coach can be contacted at any time via chat and they'll help with every aspect of your diet plan.
Science-based - Unlike many fad diets, Noom is based on proven science, with studies to back up the idea that it really can work. It uses science and data to help people reach weight loss goals.
Noom is a weight-loss program that is taking the market by storm. Noom is based on cognitive-behavioral therapy and makes an attempt to use a psychological approach to help people lose weight and stay fit. Unlike most weight-loss programs available, Noom doesn't try to get you to lose significant weight in a short period of time. Instead, it aims to allow the weight loss to come naturally, allowing you to work at your own pace. This wide-angled and long-term approach is one of the reasons why Noom is very popular. With Noom, it is more about changing your perspective on health than weight loss. By helping you understand how good nutrition impacts your body, you will be able to make better food and lifestyle choices.

PROs
Great Weight-loss App

Your personalized weight-loss program

Personal plans from diet specialists
CONs
Requires commitment and effort from the user

Quite a pricey app