Keto Cycle UK Meal Delivery Review (2023)
Special offer:
Keto Weight Loss App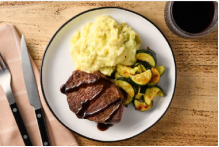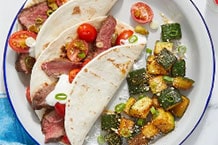 Keto Weight Loss App
VIEW PLANS
Quick Weight Loss Solution App

Personalized keto meal plans by professional nutritionists

Keto diet reduces blood sugar & helps with weight loss
Don't Have Time? Here's a Short Summary (1-Minute Read)
Personalized keto plans - Keto Cycle is a keto-oriented app. It allows users to create their own personalized keto diet plans based on their favorite foods, target weight, and more.
Lots of recipes - One of the best things about Keto Cycle is its extensive library of recipes that are completely keto-friendly, giving you endless meal plan ideas.
Hit your targets - This app is specifically designed to help users hit their personal goals, reaching their target weight in a set amount of time through smart dietary decisions.
Learn about keto - As you use the Keto Cycle app, you can learn more about how keto works and why it's such an effective dietary plan for so many people.
Enjoy your diet - Keto Cycle also aims to help users actually enjoy the process of following a keto diet. It makes the diet simpler and more fun to follow.
Have you ever wondered what the right diet is for you to lose weight? You have plenty of options, but there are various considerations, such as ease of planning and how your diet program can work seamlessly with your lifestyle. Keto Cycle has the brightest solution for you. It will provide you with the best personalized Keto Diet Plan based on your know-how, how much time you have to prepare meals, what your food choices are, what your target weight is, and when you are most likely to achieve it.
PROs
Quick Weight Loss Solution App

Personalized keto meal plans by professional nutritionists

Keto diet reduces blood sugar & helps with weight loss
CONS
Customer service can be a little slow

Only useful for people with a keto diet