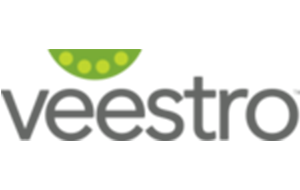 The food we eat can make an enormous difference to our overall health, happiness, and well-being. So it's only natural that so many people want to eat more healthily, but with modern lives being so busy and schedules quickly filling up, it can be quite a challenge to prepare recipes, shop for all the ingredients you need, and then find the time to cook delicious, affordable, healthy meals. This is where Veestro comes in.
Overview of Veestro
Veestro is a prepared meal delivery focusing exclusively on organic, vegan, plant-based meals. In simple terms, this company will prepare healthy and tasty plant meals for you and your family to enjoy and ship them right out to your door. It's a life-changing proposition, but how does the quality of the food stand up?
Well, our Veestro review can confirm that this company really puts a lot of emphasis on the quality of its meals. Every single dish on the menu is given due care and preparation, with each ingredient being valued, and that might have something to do with how the company started.
Veestro was founded by brother and sister duo, Mark and Monica. Both siblings grew up in Costa Rica, where fresh, home-cooked meals are a cornerstone of daily life, so they'd always had a love of good food and wanted to share that with as many people as possible, so they founded Veestro and set about making delicious, affordable, 100% plant-based meals for people with busy schedules who want to eat well without all the hassle.
Back to top

↑
How Does Veestro Work?
Veestro works on a really simple system. The Veestro team prepares all the meals for you. They hand-pick ingredients, they source the best plants, they really focus on choosing high quality, organic produce and treating each ingredient with care, so they offer a great range of different dishes from classic 'Country Fried Chicken' and 'Pasta Bolognese' to their 'Enchilada Casserole' and 'Red Curry with Tofu'.
Once the chefs have worked their magic on the ingredients, they freeze the meals and then prepare them for delivery. Veestro subscribers then get those meals delivered right to their doors, ready to be heated up in a matter of minutes in the oven or microwave, with no need for chopping, cooking, or other forms of preparation. Simply heat and eat. What's more, you can change your plan at any time, requesting different meals, pausing deliveries, or canceling when you want.
Back to top

↑
Our View on Veestro
Veestro is the best plant-based meal delivery service out there right now. With more than 2 million meals served and several awards won in the process of making so many customers happy, this company has really excelled in every possible aspect. They use the best ingredients, they make dishes you really want to eat, and they keep their prices very fair and affordable too, especially when considering the quality of ingredients and the hard work of the chefs making each dish. Overall, for anyone wanting to eat healthily without having to spend hours in the kitchen, this is the answer.
Back to top

↑

We receive advertising fees from the service providers we rank below. Advertising Disclosure
learn more