Sun Basket is a meal kit delivery service that delivers the freshest foods to your door weekly. Specializing in organic produce and the most sustainable meats, Sun Basket does more than most in terms of healthy foods. They focus on the cleanest ingredients and work with local farms and vendors to make sure you're getting the healthiest foods possible. If you're looking for a farm-to-table meal delivery service, this is as close as you're going to get. With a variety of meal plans that let you mix and match different meals for the week, Sun Basket offers a lot of flexibility in terms of the meals you receive.
Gluten-free, Paleo, Vegetarian and Vegan diets will all find plenty to love each week. The menu changes to both keep things interesting, but also to take advantage of what's in season and what's going to taste its absolute best. If you're already following a type of diet, you'll be able to keep it up with Sun Basket. If you're looking to change your diet and eat healthier, use Sun Basket to get you started.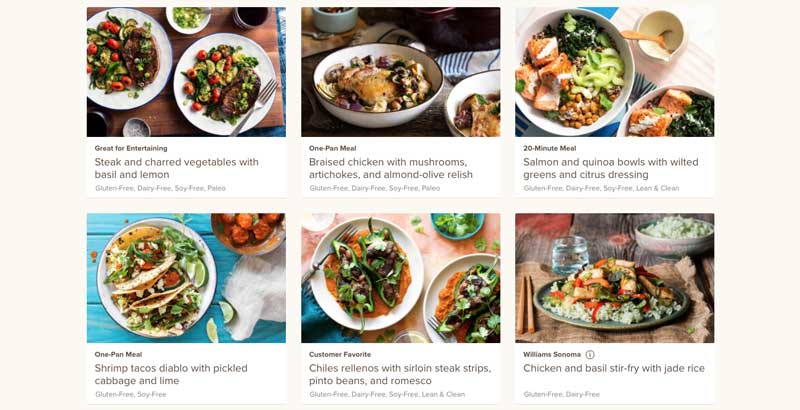 Is Sun Basket Easy to Use?
Sun Basket's meal plans can be a little confusing at first. There is a "classic" plan or a "family" plan and then there are the different diets they are catering to. Once you realize that the meal plans are customizable and that you can mix and match, you'll be really happy with how easy it is to choose meals and get them delivered to you. You can use their desktop site or the app to make your choices and stay on top of what meals you want to receive. The app is especially great because you can make changes and keep up to date with the newest dishes available while you're on the go. It's a great way to go ahead and figure out what you want for the next week and then you don't really have to put much more thought into it.
↑
Is it Affordable?
Sun Basket is extremely affordable when you consider the measures they've gone to to source the best, organic produce and hormone/antibiotic free meats. The ingredients are at peak freshness and make all the difference in the meal's finished taste. You'll find most meals are available for under $12 per serving. That's a great value.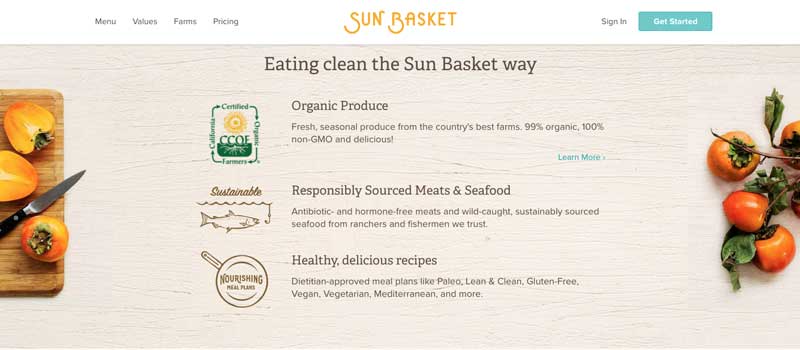 ↑
Is the Food Good?
Sun Basket is sending some seriously delicious meals. Chef Justine Kelly oversees recipe development and makes sure you're going to enjoy a truly delicious and wholesome meal. You'll be introduced to new ingredients that will add some pizzazz to your dinner table. You'll be able to taste the difference in these meals that highlight the flavors of these fresh ingredients to perfection. The Chef's Choice meal plan is especially delicious. You'll find fresh, prepared sauces and condiments that go beautifully with the dishes you're creating. You'll enjoy dishes like steak with artichoke butter or chicken with romesco sauce. These dishes feel classic, but taste incredibly fresh and new.
↑
Are the Meals Easy to Prepare?
Yes. Sun Basket's team has done a brilliant job of creating recipes that taste complex but are easy to make. Some minimal chopping and prep are all most dishes take to cook. With easy-to-follow recipe cards, you really can't mess up a meal. Just read the recipe card all the way through and then follow each step. You'll be serving up your next meal in less than thirty minutes.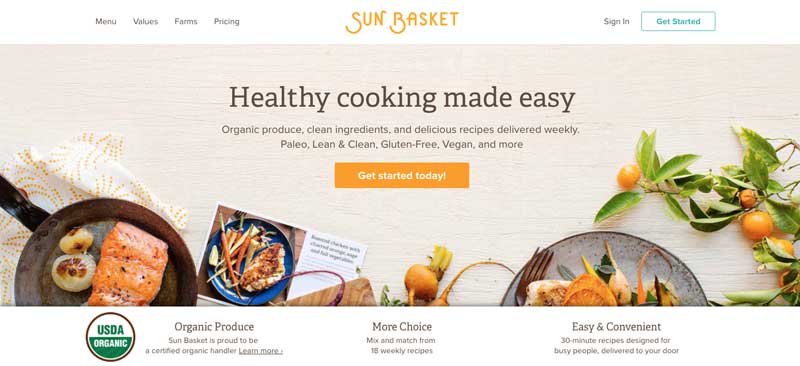 ↑
Should I give Sun Basket a try?
If you're looking to try some new recipes, with new ingredients you may not have thought to use, you should totally give it a try. Sun Basket's ingredients are some of the best out there and the fact that they're delivered right to your door is amazing. It's like they're bringing the farmer's market to your door. The food is delicious and once you've customized your meal plan you'll be eating better, healthier and sustainable foods. Sun Basket is one of the very best meal delivery services out there. You'll absolutely love how easy it is to prepare meals just like a professional chef. The quality is that wonderful.