Special deal:
$80 off and free shipping
Customer support:
800 number, FAQ, email
Green Chef diet meal delivery service is certified organic and claims to be a good option for couples and families alike who value organic and non-GMO foods. This is their stand apart feature. If you are weary of pesticides, additives, and preservatives, this meal delivery service is for you.
What we liked about it:
Easiest way to eat keto, paleo, vegan, vegetarian, gluten-free or pescatarian

Easiest way to follow a healthy lifestyle

More meal choices for any lifestyle (i.e. Keto, Paleo, Vegan, etc.) compared to our competitors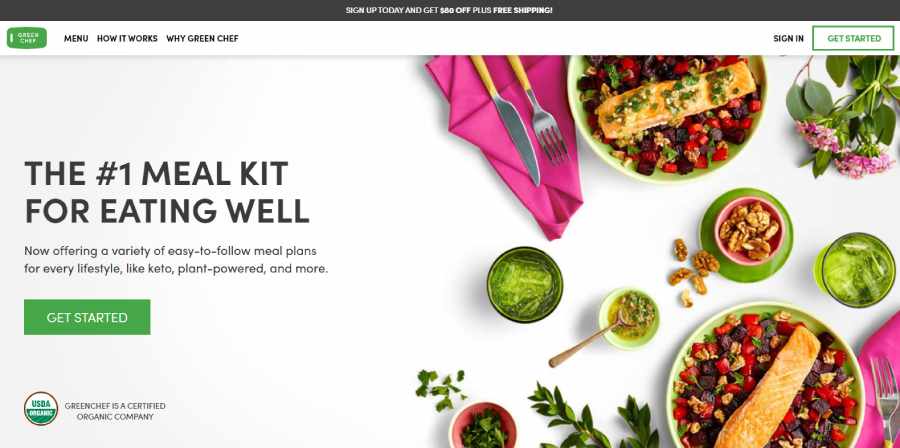 Green Chef Meal Delivery
PROS
High quality clean ingredients
Plenty of meal plans to choose from
Delicious, healthy, and exciting menu
Easy to follow recipes
Option for weekly, bi-weekly, or monthly subscriptions
Change or cancel subscription at any time
Restaurant flair cooked at home
Best company for keto meal plans Non-GMO and organic ingredients Signature sauces add flair to the meals Ingredients come color coded according to recipe
Non-GMO and organic ingredients
Signature sauces add flair to the meals
Ingredients come color coded according to recipe
CONS
You don't get to choose your own meals