Learning to Cook: Can Using a Meal Delivery Service Be an Asset?
For users in
-
Easy-to follow recipes
Healthy Lifestyle Diet
Variety of recipes
Meal delivery services benefit their subscribers in more ways than one. Not only do they take the stress out of planning dinners each evening, but they can help users cut down on food waste and introduce you to new and interesting dishes. But can meal delivery services help users become better cooks? Find out below.
Meal delivery kits can help users learn how to cook. They not only deliver the food to your door, but they often provide step-by-step directions on how to cook the meals, offer unique recipes, and can increase your confidence in the kitchen, among other benefits.
For a comprehensive guide on how meal delivery services can improve your cooking skills, read on!
How Meal Delivery Services Help You Learn to Cook
Whether you've made a New Year's resolution to learn new recipes, swore an oath to eat out less and cook at home, or just want to add some fun new dinners to your menu, meal kit delivery services such as Hello Fresh and Blue Apron can teach you new ways to prepare your food.
With meal delivery services, learning to cook becomes easy. Not only are the ingredients for each meal delivered directly to your door, but many meal delivery kits offer new and exciting recipes each week.
Besides the perk of not having to go to the grocery store to buy the ingredients for dinner, there are several other ways in which meal kit delivery services can help you learn new cooking techniques.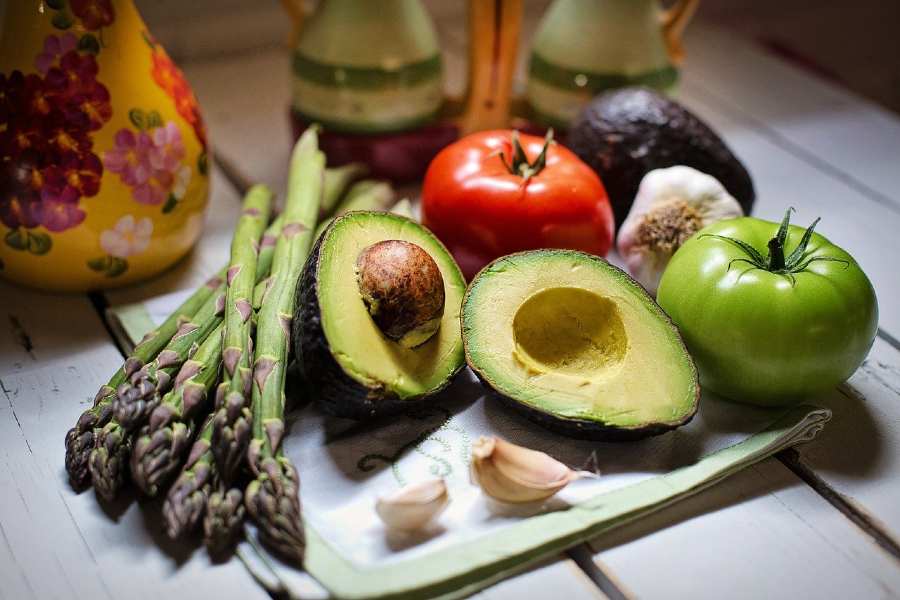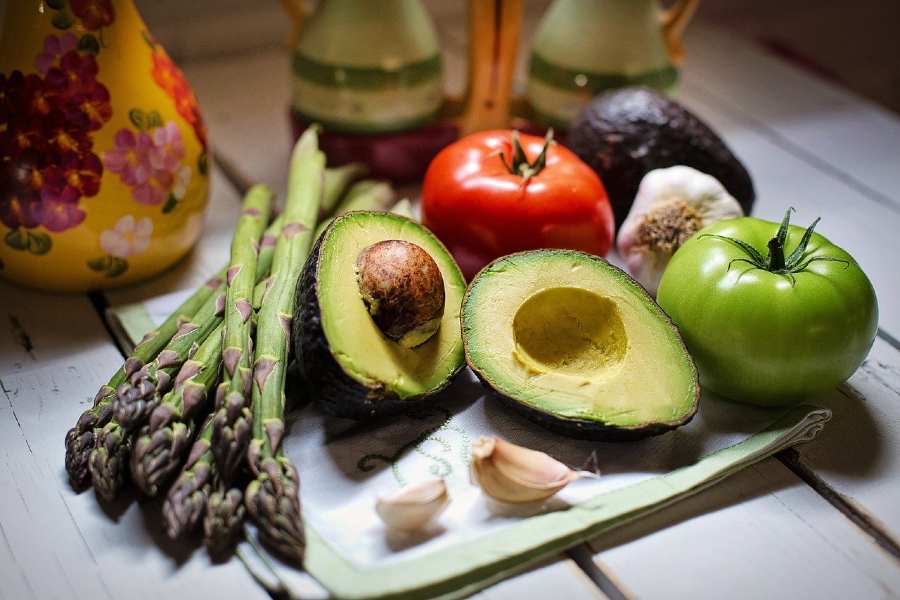 Step-by-Step Directions
One of the biggest reasons you'll become an expert chef by using meal delivery services is because they come with easy-to-use step-by-step directions. Whether the directions come with your box of meals or are on the meal kit company's website, every meal delivery service has them. You'll never run into the issue of getting ingredients and not having the directions needed to cook them.
Along with the written directions, many meal services have pictures and examples of what the food should look like during the cooking process. Most of the time, these detailed explanations will be on the company's website. So if you're just learning to cook and need more guidance, the pictures and guides will be a great asset.
Once you've gotten used to reading cooking directions, you may not even need the pictures to guide you. But of course, every person is different, and each person prefers to cook in their own way, so don't feel obligated to use every resource the company has to offer. All you need to know is that the guides are there if you need them.
Increase Your Confidence
It doesn't matter if you've been cooking for years or are just starting to get into cooking, not everyone is confident in the kitchen. But with meal kit delivery services, you'll spend time practicing new techniques, trying adventurous recipes, and experimenting with exotic ingredients. You might be out of your comfort zone, to begin with, but with enough practice, you'll become a cooking expert.
If you haven't tried to cook new meals because you're afraid they won't turn out or you are worried you don't have the skills to make that new dish, then meal kit delivery services may be the way to conquer your fear.
Because you receive detailed directions, pictures, and expert tips, you'll have everything you need to create that new meal. After you've practiced a technique a few times and practiced new ones, you'll start to feel more relaxed in the kitchen and will be more likely to try cooking new meals.
Try New Cooking Methods
Have you ever needed to fold ingredients into each other? How about poaching or brining an egg? Or shocked your noodles? With meal kit delivery services, you'll learn tons of new cooking techniques and methods. No longer will you be simply stirring your sauce or cooking your meat, you'll be browning, coddling, and more.
Plus, the cooking methods you'll learn will transfer to many future dishes. Once you learn a new term or method, you can continue to use the method in your future cooking adventures. Maybe you'll need to look up some of the terms initially, but with enough practice, you'll know enough fancy cooking terms to impress your family and friends.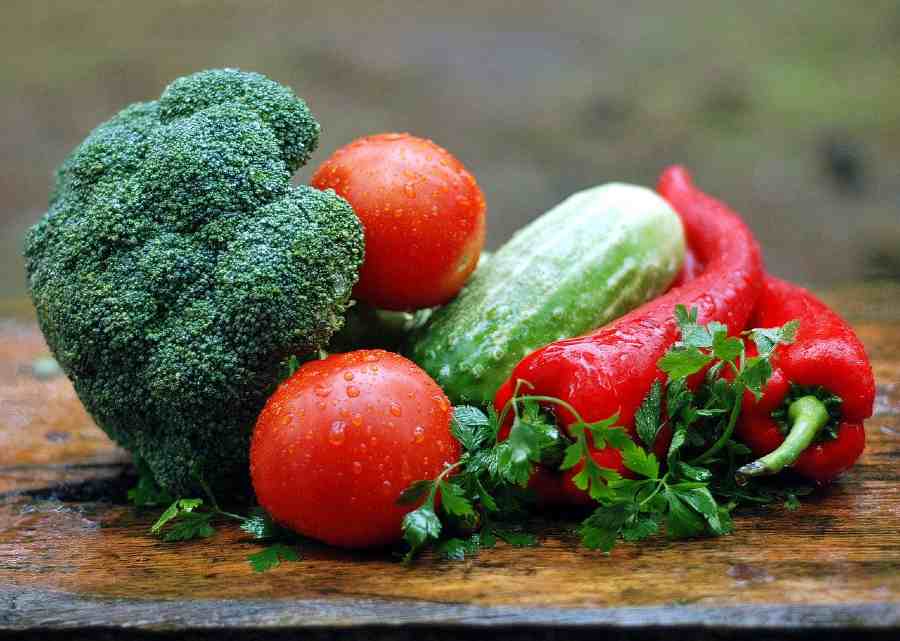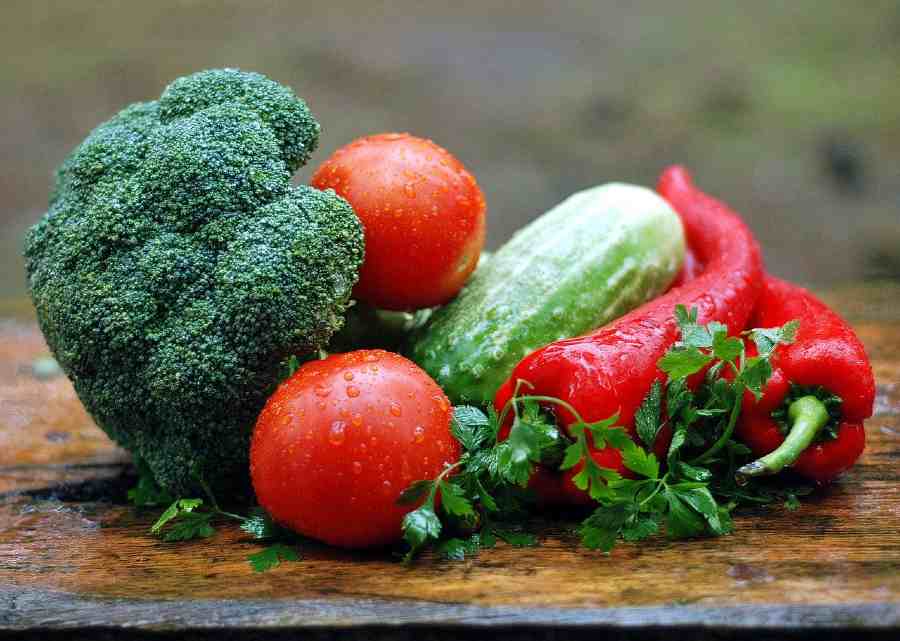 For a reference, here is a small list of fun cooking methods that you may run into while preparing your meal kits:
Shocking: to quickly submerge ingredients in icy-cold water to cool it off quickly.
Dredging: used to give food a crispy coating by covering them with breadcrumbs before frying.
Codding: cooking food in the water below the boiling point.
Charbroiling: cooking meat at very high temperatures.
Sweating: cooking food at a very low temperature.
Take Cooking Risks
Many of us prefer to stick to routine meals that we know how to cook (or takeout because we aren't talented chefs). But when you subscribe to meal delivery services, you'll have the opportunity to take some risks in the kitchen.
Whether you're interested in exotic food dishes that require spices with names you've never heard of, want to attempt a way to cook chicken that seems interesting, or simply want to try a new pasta dish, meal delivery services will have recipes for you. You'll get the chance to try delicious new dishes that could even become your new favorites.
Use New Ingredients
When preparing meals, many of us find ourselves making the same dinners and using the same ingredients over and over again. We do it because we're comfortable with those meals and know how to prepare those ingredients. But after the tenth time of making that same meal, we can get a little sick of it.
But with meal delivery kits, you'll be introduced to a realm of new ingredients and meals. You'll learn how to cook with fancy vegetables, exotic spices, and unique sides.
For example, you might learn to cook:
Quinoa or couscous
Spaghetti squash pasta
Cauliflower mashed potatoes
Dijon sauce or aioli
Yakisoba noodles
These are just a few unique ingredients and sides to spice up a meal. When you use a meal delivery service, the opportunities to add new ingredients to your growing culinary vocabulary are endless. Before you know it, you'll be using the new and fancy ingredients you discover from your meal kits in other dishes as well.

Blue Apron is another great option for meal kit delivery services. Because of its numerous weekly options, diverse diet plans, and budget friendly prices, consumers can't go wrong with Blue Apron. Blue Apron does offer a vegetarian meal plan, but not a plan specifically for vegans.
Also, Blue Apron recently partnered with Beyond Meat, so they will soon be offering meals that incorporate this increasingly popular meat-substitute to their meals.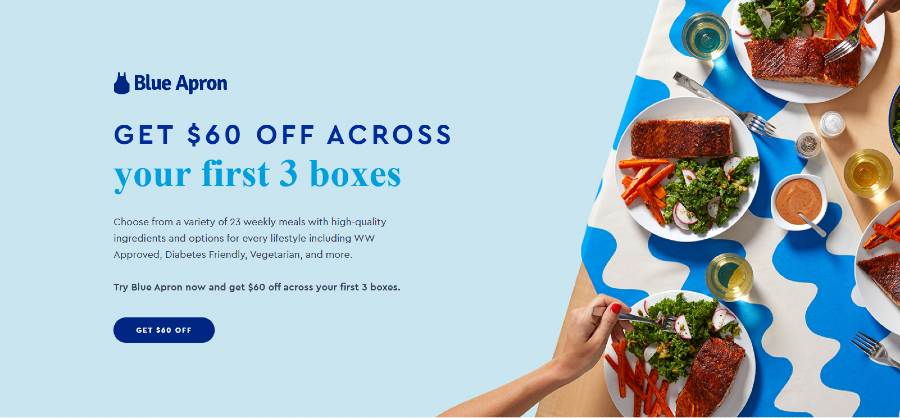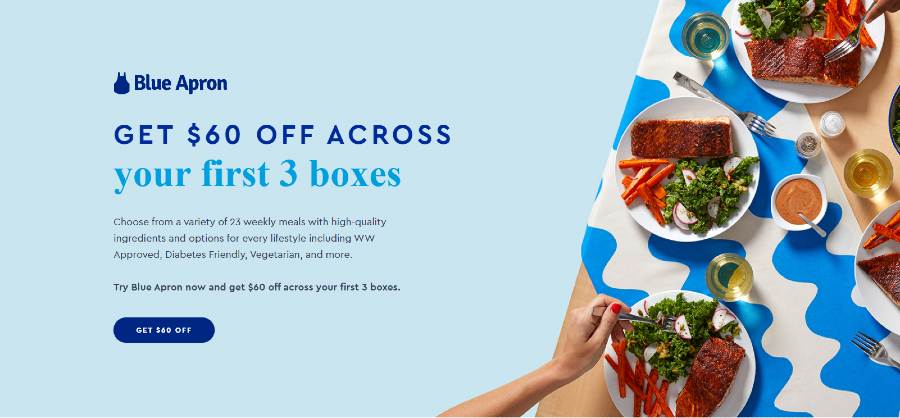 Is Blue Apron Vegan Friendly?
Even though they do not have a specific option for a vegan meal plan, Blue Apron is vegan friendly. Blue Apron offers a vegetarian meal plan that feeds two people, so it's perfect for couples who choose vegan diets or an individual who wants leftovers.
Similar to Hello Fresh, you can opt to not receive certain ingredients and forgo other ingredients if they don't fit into your diet or preferences. So even though Blue Apron offers only a vegetarian option, you can still customize it to vegan preferences.
With Blue Apron, you can get cooking some fantastic meals that will divert from your daily routine (in a good way). Some examples of Blue Apron meal options include:
Baked Tofu with Creamy Tomato Curry
Mushroom Mazeman With Bok Choy
Butternut Squash Enchiladas with a Honey Chipotle Sauce
Curried Cauliflower with Brown Rice and Cilantro-Yoghurt Sauce
If any of the above meals have non-vegan ingredients, you can substitute with vegan friendly options such as maple syrup in place of honey or coconut yogurt in place of milk-based yogurt.
PROs
23 Weekly Recipes including Carb-conscious, Vegetarian and more
Meal Prep option - Cook once for 8 servings!
No commitment needed - skip or cancel anytime
CONs
Subscribing to this service can be costlier than grocery shopping
This service is not ideal if you have food intolerances or allergies
Find Healthy Alternatives
One of the biggest challenges of cooking is learning how to prepare healthy ingredients in a way that tastes great. Everyone wants to commit to eating a healthy diet, but let's be honest, not all vegetables taste good on their own. With meal delivery kits, however, you can learn how to prepare numerous vegetables and fruits in a way that tastes great.
Learning how to prepare a healthy and delicious dish with healthy alternatives is not that easy. However, you'll be surprised with how easy it can be to substitute healthy foods for unhealthy foods and still maintain great flavor.
With some meal kit recipes, you could learn how to:
Use beans, oats, and vegetables in place of red meat for burgers.
Use sweet potatoes in place of regular potatoes for French fries.
Use powder-based spices in place of high-sodium sauces such as hoisin, oyster, or duck sauce.
Use zucchini strips in place of flour-based noodles.
Use cauliflower in place of potatoes for mashed potatoes.
As you can see, there are numerous options for healthier eating, and with a meal kit delivery service, you'll learn how to use many healthy alternatives.
Learn to Have Fun
For many people, cooking is a chore. But with meal delivery services, cooking dinner each night can turn into a fun event that everyone can enjoy. Because meal delivery services make cooking hassle-free, all you have to do is worry about the actual cooking of the food and eating your creation afterward.
With each meal having its own set of directions, you can follow the recipe and learn to become a better cook. Meal delivery kits introduce you to new ingredients and cooking methods, so to have fun you just need to embrace the adventures of cooking.
Plus, a few laughs at some funny kitchen accidents can help along the way. We all spill some ingredients or skip a step every once in a while, so it's better to laugh it off than anything else. Moral of the story: just have fun with it and treat cooking as a new adventure.
Accept Cooking Failures
Just like learning a new sport, hobby, or any other activity, you can expect some mistakes to happen as you learn how to cook. Cooking failures happen and are a part of the meal preparation experience. Not every meal can be a 10/10, and some meals won't come out the way you expected. But that's okay, it happens to everyone. Even the most experienced cooks accidentally miss a step or add too much spice.
When learning to cook new recipes, you can expect some accidents. But that's just part of learning and the more you practice cooking techniques, the better you'll become.
When you do make a cooking mistake, just laugh it off and know that you'll learn from the experience.
When you do happen to make a mistake, great things can come out of it. For example, you could:
Learn to pay better attention to cooking times if you burn something.
Learn to set the timer instead of guess when you undercook your meal.
Measure out your ingredients if you guessed on how much salt you needed.
Read the direction beforehand so you don't miss any crucial instructions.
Learning from your mistakes is natural, so embrace it instead of giving up on cooking. You'll be glad you did when that meal you botched the first time comes out perfectly the second time around.
Learn to Minimize Food Waste
Because meal delivery kits come with pre-packaged ingredients, you'll cut down on a lot of food waste. We've all gone to the grocery store and bought every lush vegetable or gorgeously ripe fruit we saw because we told ourselves we'd use it. However, a few weeks later you find those same fruits and veggies rotting in the bottom of your refrigerator.
But with meal delivery services, you won't have to worry about wasting food. For every meal you cook, all the ingredients will be used. Additionally, you'll learn exactly how much of each ingredient you need for certain dishes. So if you plan to recreate one of your favorites, you can buy the exact amount you need instead of grabbing the largest bundle.
Final Thoughts
In sum, meal kit delivery services can be an excellent way to amp up your cooking skills. Now that you know just how useful meal kits can be for learning how to cook, check our editor's reviews of popular meal kit delivery services, such as Hello Fresh, Blue Apron, Home Chef, and more.
*The content above is not and shall not be taken as an expert or professional advice for any matter.