Foodies: Can a Meal Delivery Service Meet Your Needs?
For users in
-
Easy-to follow recipes
Healthy Lifestyle Diet
Variety of recipes
You may have heard rumors that meal delivery services can deliver some fantastic meals. But are the meals enough for the foodies of the world? Read on to find out.
Meal delivery services can absolutely meet the needs of foodies. With new and exciting meals to choose from each week, those who have a passion for food will find something that they are willing to try and will love.
Because meal delivery services make getting high-quality and good-tasting food convenient, everyone can find something they like when subscribing to a meal delivery service. To give foodies a full picture of what a meal delivery service entails, this article will cover the basics of a meal delivery service, how meal delivery services work, why meal kits are so popular, and what makes a meal delivery service worth it.
To top it off, we'll even go over which meal kits are the best for those who call themselves foodies. But first, what makes someone a foodie?
What is a Foodie?
In general terms, a foodie is someone who enjoys food, especially foods that are gourmet. Foodies are the people we go to when we need a new restaurant recommendation because they always know which ones are the best for every kind of food. When given a new dish, someone who is a foodie can tell if the ingredients are fresh, if the meat and other ingredients are quality, and why that particular blend of spices worked well or didn't.
Basically, foodies know everything there is to know about food and are rather critical about their food, but in a good way. Foodies know what they like and often have their list of favorite foods. But are meal delivery services good enough to live up to a foodie's standards? Find out below.
What Is A Meal Delivery Service?
A meal delivery service is a subscription to weekly meals. When you sign up to receive meals from a meal kit service, such as Hello Fresh, Blue Apron, Home Chef, or Green Chef, you get to choose which meals you want each week. These meals will show up at your door, so you don't have to worry about going to the grocery store or planning dinner each evening.
Generally, you can choose to get meals for either 2 or 4 people within your household for a couple of days each week. While the most popular number of meals delivered is 3 per week, many have options to do more or less as desired.
Most people subscribe to meal delivery services because of the convenience they offer as well as the quality and taste of their meals.
How Do Meal Delivery Kits Work?
The meal delivery kit process is simple. To help you understand exactly how meal kit services work, we've made a detailed outline:
Choose your service. First, you'll have to choose your provider by researching their meals and services to pick the best one for your needs.
Check your preferences. The second step is to select your plan, diet preferences, and customize your plan to your specific needs.
Set your delivery date. Next, you'll need to select your delivery date. While some services offer flexible delivery dates, others have more rigid policies. Make sure to research the service you're interested in for more information.
Pay for your meals. After you've set all your preferences, you pay for your meals on a weekly basis that depends on the number of portions and how many meals you selected.
Get your box. Your box will arrive on its designated delivery date and you'll have every meal you'll need for that week.
Cook your meals. On the days you choose, you can gather your ingredients, review the recipe card, and cook your meal.
As you can see, meal kit subscriptions make cooking delicious dinner simple and easy. Their purpose is to make cooking healthy meals stress-free, and their simple process helps them achieve that.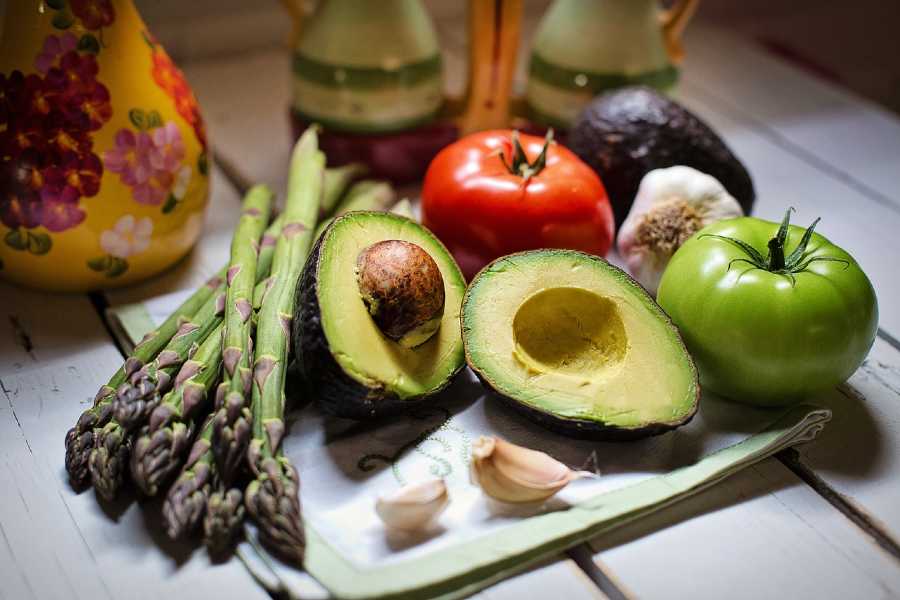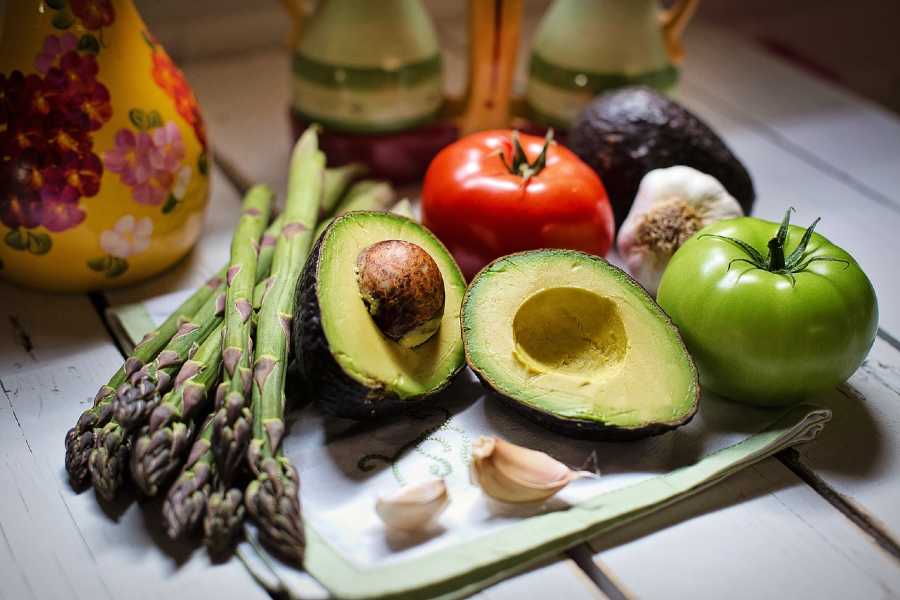 Why Are Meal Kits So Popular?
Meal kits have become increasingly popular because of the quality of the meals they provide and the convenience of having your ingredients show up at your door. But there are many other reasons why meal kits have become so popular.
Saving money is likely not the first perk that came to mind when you weighed the pros and cons of using meal delivery services. However, you will save money by using a meal kit subscription because you'll be less likely to buy expensive takeout or go out to expensive restaurants if you choose a meal kit.
With the right meal kit, even foodies will be satisfied with their own home-cooked meals because they will be every bit as good as going out to a restaurant.
Using a meal delivery service will also save you precious time. Each day, you have to think about what you're going to make or get for dinner. Once you've decided on your dinner plans, you still have to either write down your ingredients and go to the grocery store or go out of your way to pick up dinner from a restaurant.
With a meal delivery kit, you won't have to spend nearly as much time planning your daily meals because you'll already have everything you need in your fridge ready to go.
Spend Less Time at the Grocery Store
While some people like grocery shopping, not everyone does. By subscribing to a meal delivery plan, most of your grocery shopping will be spent choosing the meals you want from your meal plan—which is much more exciting because you're choosing meals and not scouring the shelves for ingredients.
If you're a foodie and love shopping at your favorite grocery stores, you'll still get to do so for other meals and snacks, but you'll spend a lot less time stressing over finding the right ingredients for dinner and can focus on other things.
Healthy Meals that Are Delicious
One of the biggest reasons why meal delivery services have become so popular is because they provide amazing meals that have fresh and healthy ingredients. With a meal kit, you'll find yourself using spices you've never heard of, cooking vegetables you didn't know existed, and making meals that you thought you could only order at a restaurant.
The last perk of using a meal delivery service is the fact that you'll learn how to cook dozens of amazing new recipes. Not only will you add recipes to your growing wealth of knowledge, but you'll become more confident in the kitchen and master many new cooking techniques.
What's more, you get to keep the recipes you use from your meal kits, so you can recreate your favorites any time you want. You can also use your new-found skills to impress your family and friends. If your friends and family ask you for a new recipe for any occasion, you'll have an entire cookbook's worth of recipes to choose from.
What Are the Best Meal Kits for Foodies?
The best meal kits for foodies are the ones that offer unique recipes and great flavors. To help foodies discover the best meal plans for their needs, we went through a few of our favorites to find the best plans.
Blue Apron
Because it's one of the most prominent meal delivery services in the United States, Blue Apron is not likely to disappoint. Blue Apron offers two plans, the Signature Plan and the Vegetarian Plan, and is designed to feed either 2 or 4 people. For great flavors, mouth-watering dishes, and exotic spices, foodies should choose Blue Apron as their meal service provider.
Along with its delicious meals, Blue Apron is committed to cutting down on food waste and works with local farmers to deliver fresh and quality ingredients to its customers.
A few options for weekly meals include, but are not limited to:
Duck à L'Orange with Roasted Purple Potatoes & Brussels Sprouts
Shawarma Turkey Skillet & Garlic Pita with Zucchini, Onion & Labneh
Honey Teriyaki Salmon with Brown Rice & Spicy Green Beans
Creamy Pesto Chicken & Orzo with Capers & Currants
Hello Fresh
Hello Fresh offers a huge selection of meals that have unique ingredients that can satisfy all palates. For this reason, Hello Fresh is always at the top of our list. Those who choose Hello Fresh have many different options, such as Classic Plan, Veggie Plan, Family Plan, and the Low-Calorie Plan. Every week, Hello Fresh releases more than 20 new meals to choose from, so subscribers have multiple meal options to suit their needs.
Some examples of meals from Hello Fresh include:
Middle Eastern Chickpea Bowls with Pistachio Rice & Garlicky White Sauce
Yucatan Citrus Chicken Bowls with Poblano, Smoky Red Pepper Crema & Pickled Onion
Roasted Veggie Kale Salad with Parm Frico & Garlic Ciabatta
Rainbow Thai Noodle Toss with Edamame, Chili Sauce, Peanuts & Cilantro
Home Chef
Home Chef is another popular choice for a meal delivery service. Last year, Home Chef delivered over 10 million meals, so it's safe to say that it's a great choice as far as meal kits go. Home Chef has numerous options for every diet and even has dishes that are low calorie and low carb along with options to remove pork, red meat, milk, mushrooms, shellfish, and nuts if you prefer to do so.
Offering 38 meal options each week, Home Chef sets itself apart from the crowd because of its number of meal options. Even foodies should be able to find a meal that suits their needs with Home Chef.
A couple of examples of meals you may get to choose from if you go with Home Chef include:
Italian Sausage Cowboy Pie with Black Beans and Red Peppers
Southwestern Spinach and Mushroom Flautas with Spicy Chipotle Sauce
Mozzarella Turkey Meatloaf and Tomato Jam with Garlic Cauliflower
Caramelized Onion and Cauliflower Pot Pie with Mushrooms and Peas
Green Chef
If eating healthy is your goal, Green Chef is one of your best options for meal plan delivery. Not only is Green Chef affordable, but they guarantee that all their food is made without unhealthy chemicals or meal additives. Additionally, Green Chef is one of the few meal kit services that offers Keto and Paleo diet plans, and also has options for Vegan, Vegetarian, Gluten-Free, or Pescatarian diets.
A few potential options for meals served by Green Chef include:
Peruvian Chicken with Aji Verde with Jasmine Rice, Roasted Red Bell Pepper, Carrot & Corn
Salmon with Red Pepper Sauce with Broccoli Puttanesca, Tomato, Kalamata Olives & Capers
Cauliflower Couscous Bowls with Snap Peas, Roasted Red Peppers, Dates, Pistachios & Tahini
Mojito Shrimp with Coconut Basmati Rice and Cabbage Slaw with Radishes & Mangos
Final Thoughts
With a meal delivery service, even foodies can find meals they love. Because of the numerous options, convenience, and delicious meal options, meal delivery services will definitely meet the needs of a foodie.