Top Meal Kits for People with Diabetes
For users in
-
Easy-to follow recipes
Healthy Lifestyle Diet
Variety of recipes
Finding the right meal kit for those with diabetes may seem challenging. But with this guide on how to choose the best meal kit for diabetes, you'll find the right meal kit for your household.
According to the American Diabetes Association (2018), nearly 34.2 million Americans had been diagnosed with diabetes. Additionally, 88 million Americans age 18 and older had prediabetes, a condition that will lead to diabetes if left untreated. With such a high prevalence of diabetes in the United States, it's no wonder that many are taking their diets seriously and committing to healthy eating habits.
One trend that has caught the attention of many people worldwide is subscribing to meal delivery services. Meal delivery services make cooking and eating healthy easy. With a meal delivery service, fresh and nutritious meals or ingredients are delivered weekly to your door. There's no more tedious meal planning or grocery trips because every ingredient you'll need for dinner comes with the package.
However, with so many options available, it can be tricky to choose the right one for you and your household. When you add the need to find a meal kit that takes the diabetic diet into account, finding the right meal plan seems nearly impossible.
But with this guide to the best meal delivery services for diabetes, you can explore your best options with ease.
What to Look for In a Meal Delivery Service if You Have Diabetes
Choosing the right food can make a huge difference in managing blood sugars. Mostly, sugars come from carbohydrates (commonly known as "carbs"). The more carbs a person eats, especially someone with diabetes who cannot regulate blood sugar, the higher the sugar content in the blood.
This means that someone who is looking to try a meal plan to manage their diabetes should mainly look for plans that offer low carbohydrate options. However, the exact number of carbs that a person should eat to manage diabetes depends on several factors, such as activity level, age, and level of insulin resistance. For the best estimate on how many carbs you should be eating, it's best to consult with your medical doctor.
Additionally, simply counting carbs is not the best way to manage diabetes. In fact, the quality of the carbs matters just as much—if not more—as the number of carbs themselves. For example, choosing whole wheat bread is better than eating processed white bread.
Further, combining quality carbs with other healthy foods will also impact blood sugar. For example, the difference between eating a cup of plain, whole wheat pasta and a cup of whole wheat pasta with chicken and vegetables will have a different impact on blood sugar levels.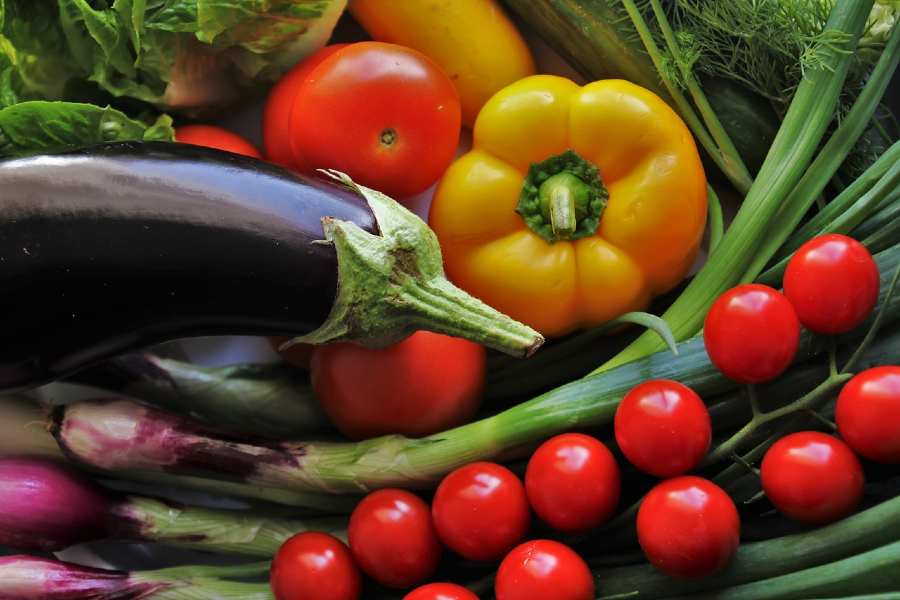 But when it comes down to it, the best approach to managing diabetes is to eat a healthy and balanced diet. While there is no specific diet for diabetes, there are some general food suggestions that can make managing it easier.
Stick to lean proteins, such as turkey, chicken, and salmon.
Choose healthy fats, such as olive oil, avocado oil, and salt-free nuts.
Eat non-starchy vegetables, such as asparagus, broccoli, and salad greens.
Choose high fiber carbs.
Eat portioned meals.
Choose foods that will keep you full so you can avoid unnecessary snacking.
While the above examples are a general way to maintain a healthy diet, it's easier said than done. However, with a meal delivery service, eating healthy doesn't have to be a chore!
Which Meal Delivery System is Best for Diabetics?
Because the key to managing diabetes is eating a balanced diet and correct proportions, subscribing to a meal delivery service is an excellent choice for diabetics.
Meal delivery services have endless options for healthy eating that are fun to cook and eat, easy to prepare, and come with the perfect proportions. Instead of going through the process of meal planning yourself, it's significantly easier to let the meal kit services do the planning for you.
Nearly all meal delivery services are designed to help you maintain a healthy and portioned diet. But with so many choices available, which one is best for diabetics? Below we cover the five best meal delivery services for diabetes and how to customize each one to fit your needs.