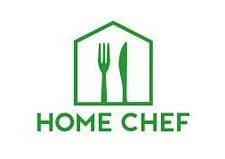 Home Chef is the perfect meal delivery service for the average joe. The ingredients and recipes are simple and easy to follow. You won't find anything too out of the ordinary or adventurous, so if you like simple foods and your preferred palate is basic, Home Chef will make you very happy. But that doesn't mean the food is flavorless, because it is definitely tasty. Most importantly, you'll have healthy food ready to prepare in minutes and get your family around the table together to share a meal and some quality time.
Menu

The weekly menu options for Home Chef change. You can have a wide variety of options to choose from, up to 38 different choices weekly. One of the best things about Home Chef is the differing dietary preferences that you can choose or foods you want to avoid.
They have a vegetarian section, usually three choices per week on the menu. They also offer low calorie and low carb options as well. The ingredients of each meal can be seen beforehand to make sure you will enjoy the ingredients and that there are no ingredients that you are allergic to.
You can also see the recipe cards each week to make sure you have all the necessary tools and extra ingredients needed to prepare each meal you choose.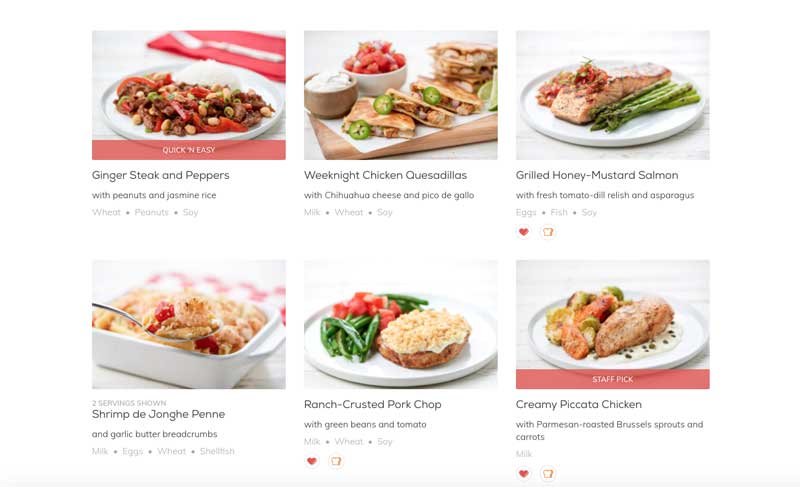 Back to top ↑
Delivery
Delivery is free if you order over $49 worth of food. If you don't order over $49, your shipping costs $10. In order to ensure that Home Chef delivers to you, all you need to do is enter your zip code and find out! They deliver from the East coast to the West coast and all areas in between.
You can choose your delivery day depending on your area and what day you will be home to get it. You can even get it delivered to a grocery store near you if they are an accepted chain.
Back to top ↑
Cost
The cost per serving is $7.99 and up. Most cost around $10 per serving. You can choose to have 2,4, or 6 meals per week with 2,4, or 6 servings each meal. The fruit baskets and smoothies that are an optional add on cost about $5 each.
You can expect to pay anywhere from $50 to a couple hundred dollars per week.
Back to top ↑
Customer Support
Home Chef has an 800 number that you can call and talk to customer support if you have a question. Since there is very little information on the website about how everything works, this is a great thing to offer.
You have a small FAQ section that answers the basic questions but not much more than that. They do have a blog that will teach you food related information and you can follow them on Instagram and Facebook to be more in the know.
Back to top ↑
Unique Features
With Home Chef, each week you can have the option of adding fruit, smoothie packets or gourmet meals to your plan for a higher price. This and the fact that you can choose from a variety of dieting plans make Home Chef a great choice for anyone who is trying to lose weight.
Back to top ↑
Should I give Home Chef a Try?
All in all, Home Chef is a very easy to follow meal delivery plan. You don't have to be a great chef to begin and you don't need a lot of fancy tools. You can customize your plan to fit your specific eating styles and the size of your family. With the relief of the stress of having to plan and shop for your weekly cooking, Home Chef is top notch convenience. It is also a much healthier alternative to drive thru or eating out. When you compare the price of a #5 mega meal deal at your favorite fast food restaurant to Home Chef cost per serving, they are very close.
PROS:
Change your delivery dates to suit you

Exciting meal choices with new ones each week

Healthy and fresh ingredients

Vegetarian, low carb, and low-calorie diet options and more

Skip a week or cancel your membership at any time

Easy to read color recipe cards making preparing dinner easy

Most meals are ready in 30 minutes or less
CONS:
Basic recipes, nothing too fancy, which might be good for some

Very little in options for vegans

Could use extra cooking tips in their recipe cards