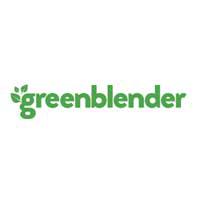 Green Blender is a different type of food delivery kit. Instead of delivering whole meals, Green Blender delivers farm-fresh ingredients to create smoothies that are as healthy as they are delicious. GreenBlender is like having a health food store deliver smoothies to you every week. The ingredients are superfoods to keep you happy and healthy. If you're looking to cut out unhealthy breakfast options and switching to smoothies that will give you energy and sustain you through your day, you should definitely check out GreenBlender.
Should I Give GreenBlender a Try?
We're all trying to be healthier, greener, and more mindful of the foods we eat. GreenBlender has created a service that allows you to be all of those things. In addition to cutting down on food waste, you're choosing to have a vegetable and fruit based meal. Each smoothie is twelve ounces and will help you replace a meal during the day. That's a great way to not only be Earth-conscious but also take care of yourself. We know that fruit and plant based meals are the healthiest for us and impact the environment much less. Do yourself and the world a favor and give GreenBlender a try. You're going to love their incredible products and how good they make you feel.
We receive advertising fees from the service providers we rank below. Advertising Disclosure
learn more