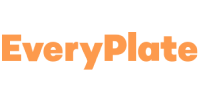 Are you looking for a way to make meal planning easier? Is it hard for you to get a good home cooked meal with your busy schedule? Meal delivery services can be a good decision but which one is for you? EveryPlate is a great choice because it provides this service for less than $5 per serving. Is it worth the money? How does the food taste? How easy is it to get the food to the table? Let's review what EveryPlate meal kit services have to offer.
Special Deal: $5 off your first four deliveries
Customer Service: Live Chat available 24/7 and phone contact available Mon-Fri during business hours.
What we like about it:
Less packaging and simple ingredients make a cheaper meal kit

No commitments- skip or cancel whenever you want

Insulated packaging keeps ingredients fresh through delivery process

Option of portions for 2 or 4 people

Special discount for students

Different menu each week to choose from

Easy to follow recipes with recipe cards included
Services Offered
There's no point in getting a meal delivery service if you don't enjoy the food of if it isn't saving you any time. Let's discuss how EveryPlate delivers delicious recipes, convenience, and nutritious healthy food.
Top ↑
Delicious Recipes
Each week EveryPlate has a chef curated menu with delicious recipes that will make any family squeal in delight and bring the whole family around the table while you serve mouthwatering meals.
You'll be cooking comfort foods like bacon mac and cheese, smothered and stuffed meatloaf with potato wedges, and tomato soup with grilled cheese. You can also choose from exciting new recipes like sausage and roasted pepper risotto, pork carnitas bowl, and beef bibimbap bowl. Want to have some fancier dishes? They have that too. How about linguini carbonara, garlic rosemary chicken with roasted root vegetables, or hotel butter steak with crispy potato rounds and green beans amandine?
These are the quality and types of foods that EveryPlate offers each week and they are always coming up with new and fresh recipes to keep your tastebuds tantalized.
Top ↑
Convenience
Nothing is more convenient than when you have it delivered right to your door. Let's face it, the years of getting excited to take a drive was over a couple of years after you got your license. Nobody wants to brave traffic unless they have to. EveryPlate takes driving to the grocery store and shopping off your list of responsibilities. If you hate grocery stores, that's a real incentive for you.
Coming up with what to cook can be a real challenge, too. Especially if you cook every night. With EveryPlate you can take your brain power elsewhere because they do all the thinking for you. Simply log on and choose from their list of available meals and you're ready to go.
Top ↑
Nutritious and Healthy
A home cooked meal is always better than eating out. You know exactly what goes into your foods and there are no preservatives and additives.
EveryPlate sends you all the ingredients needed to cook each meal and they choose fresh and healthy ingredients for their dinners. Their mission is to create menus that offer filling, protein packed meals that are easily cooked in around 30 minutes.
Top ↑
Ease of Use
This meal kit delivery company is made for the working people. Their meals are delicious and a bit playful while other meals are just what mom used to make. They are sure to please everyone in the house and won't take hours to cook.
Most dinners use one or two pots at the most so cleanup should be a breeze. Who likes to do a sink full of dishes?
All you need to do is choose between a 2 serving plan or a 4 serving plan, choose three meals and you're set!
Top ↑
Price
Because of the way EveryPlate is set up, it is able to offer each meal at less than $5 per serving. You do have to pay about $8 for shipping each week but even with that bill, this meal kit service is cheaper than any other any other you'll find.
You can get $5 off the first 4 deliveries if you enter your email.
Top ↑