Blue Apron
Many people want to eat better and serve delicious, nutritious meals to their families every day, but struggle to find the time or motivation among their busy schedules to visit grocery stores, find new recipes, and work away in the kitchen for hours on end every single evening.
In response, meal delivery services like Blue Apron have become increasingly popular, delivering prepared boxes of high-quality ingredients direct to your door, complete with chef-written recipes to help you feel like a master cook in the comfort of your own home. Our Blue Apron review will tell you all you need to know about this particular brand.
Fresh, Seasonally-inspired, Premium meals
As low as $6.24/serving
Schedule, Skip or Cancel orders anytime
I like this service.
I like this service. The proteins (fish and meat) are high quality and arrive chilled even in 90 degree plus days. I use more vegetables than I otherwise would. Portions are generous. Recipes are easy to follow. Interesting options for meals. Recently the boxes arrive soaked as though stored during shipping. The foil inserts keep everything cool but swimming in condensation. I have only canceled because I am travelling. If it is possible to have only one box/week that would give a single person two meals and enough cooking for the week.
Read more
Better ingredients
Better ingredients
Read more
WE LOVE BLUE APRON
I find the recipes to be easy to follow and the food is very good. I have shared some meals with my sisters and they tell me some of these meals taste like a 5 STAR restaurant meal. We are very happy.
Read more
Highly recommend for 2 people
Blue Apron is perfect for my husband and me. Just love it. Delicious dinners that introduced me to new tastes and much needed diversity. And good selections to choose from weekly. Having all the ingredients sent to you (but for olive oil, salt and pepper) is wonderful. They are very healthy serving sizes too, which we grateful for. But if you are not watching your waist line and are a hearty eater, you will be looking into your refrigerator to supplement. Good cooking instructions included too. But another "heads up." The quality control needs improving, so look at your ingredients early in the day. Too often the wrong ingredients are sent or an ingredient is missing which is very frustrating, but I've learned to check everything before starting to cook the meal. And it doesn't happen enough to quit using Blue Apron. I found there is more clean up, but it's worth it! Never enjoyed cooking more!
Read more
We are absolutely enjoying the Blue…
We are absolutely enjoying the Blue Apron! Thank you!
Read more
So far
So far, all the meals.we've been delivered have been very good tasting. Fresh and pretty healthy, most are easy to prepare with minimal time.
Read more
23 Weekly Recipes including Carb-conscious, Vegetarian and more

Meal Prep option - Cook once for 8 servings!

Get started for as little as $7.49/serving

No commitment needed - skip or cancel anytime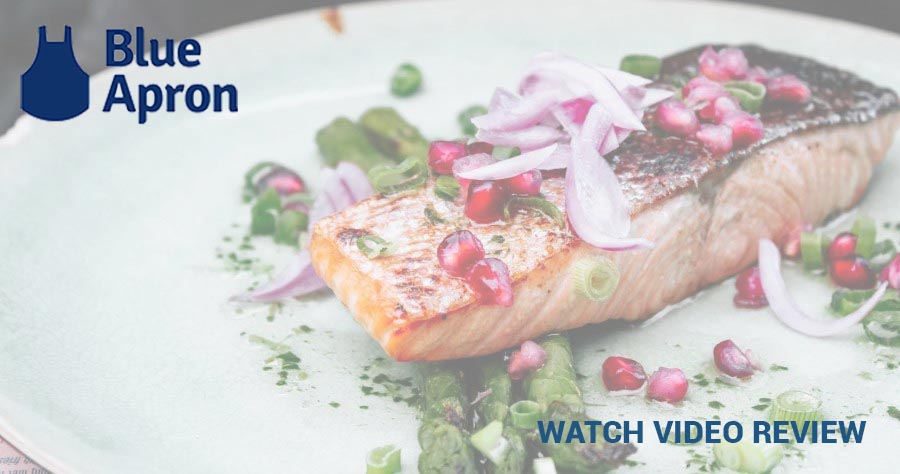 We receive advertising fees from the service providers we rank below.
Advertising Disclosure